L3K9-12-125 (MS3) valve spring swap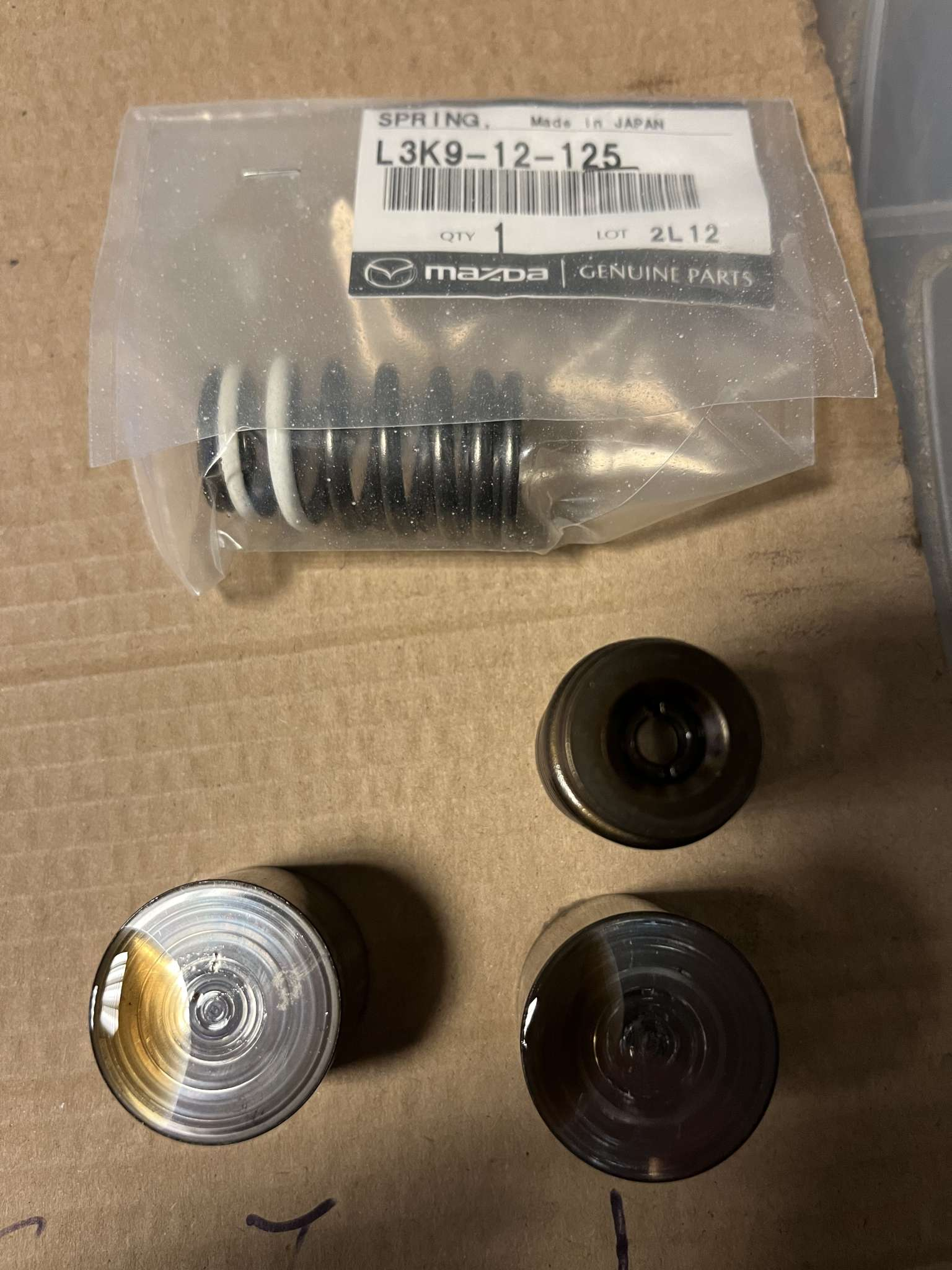 Did a MS3 disi turbo valve spring upgrade this weekend to prepare for some higher density air. Also recommended for higher lift cams > 7000.
I think this part is often overlooked for FI. Having xx psi pushing on the back of the valve face makes it harder for the spring to do it's job.
Noticed that they are shorter than the stock L5 springs.

I pressurized the cylinder instead of the rope trick to not drop valves.
Only had one set of retainer/keepers taking off into the abyss of my garage. But got plenty of spares.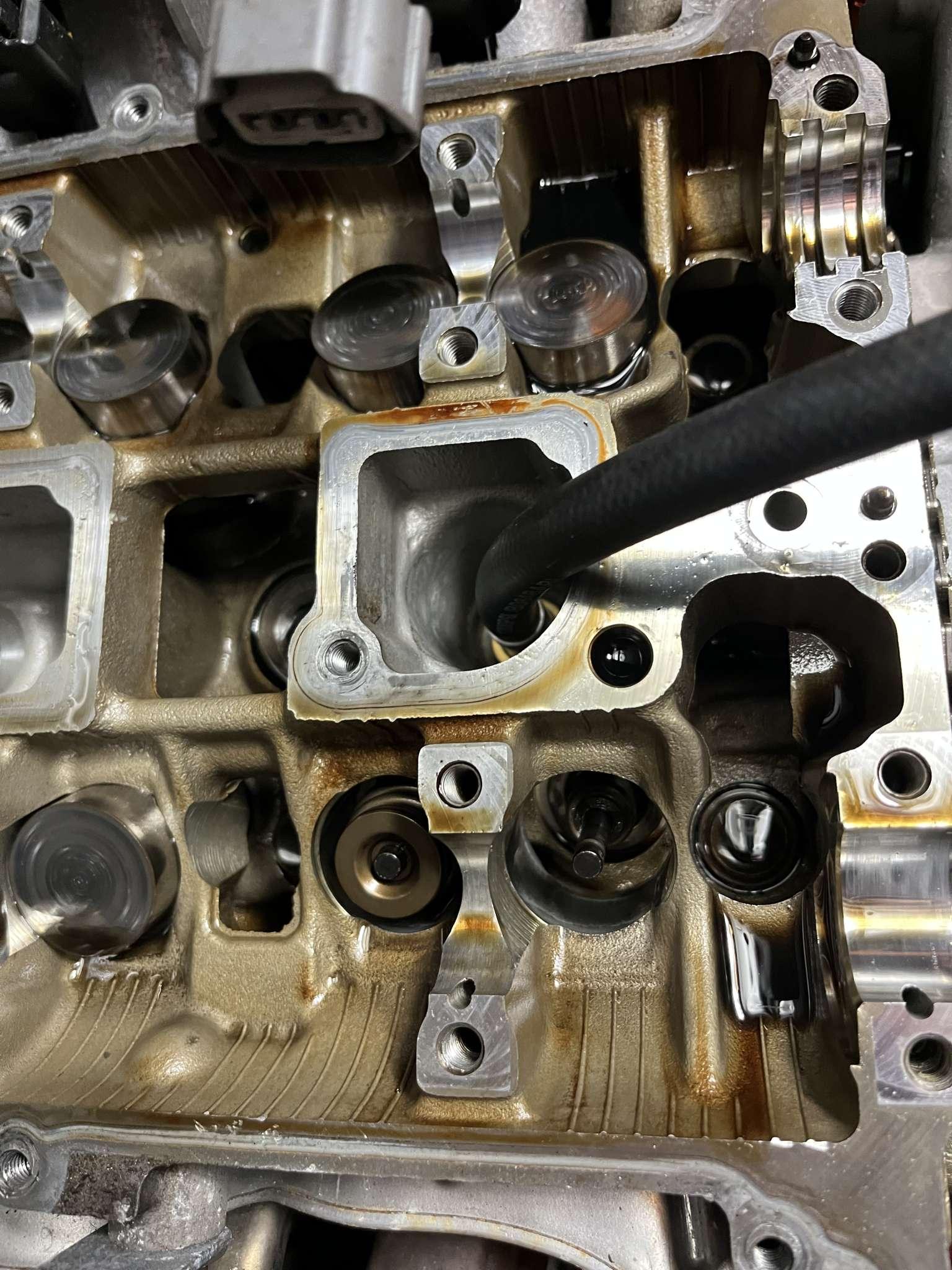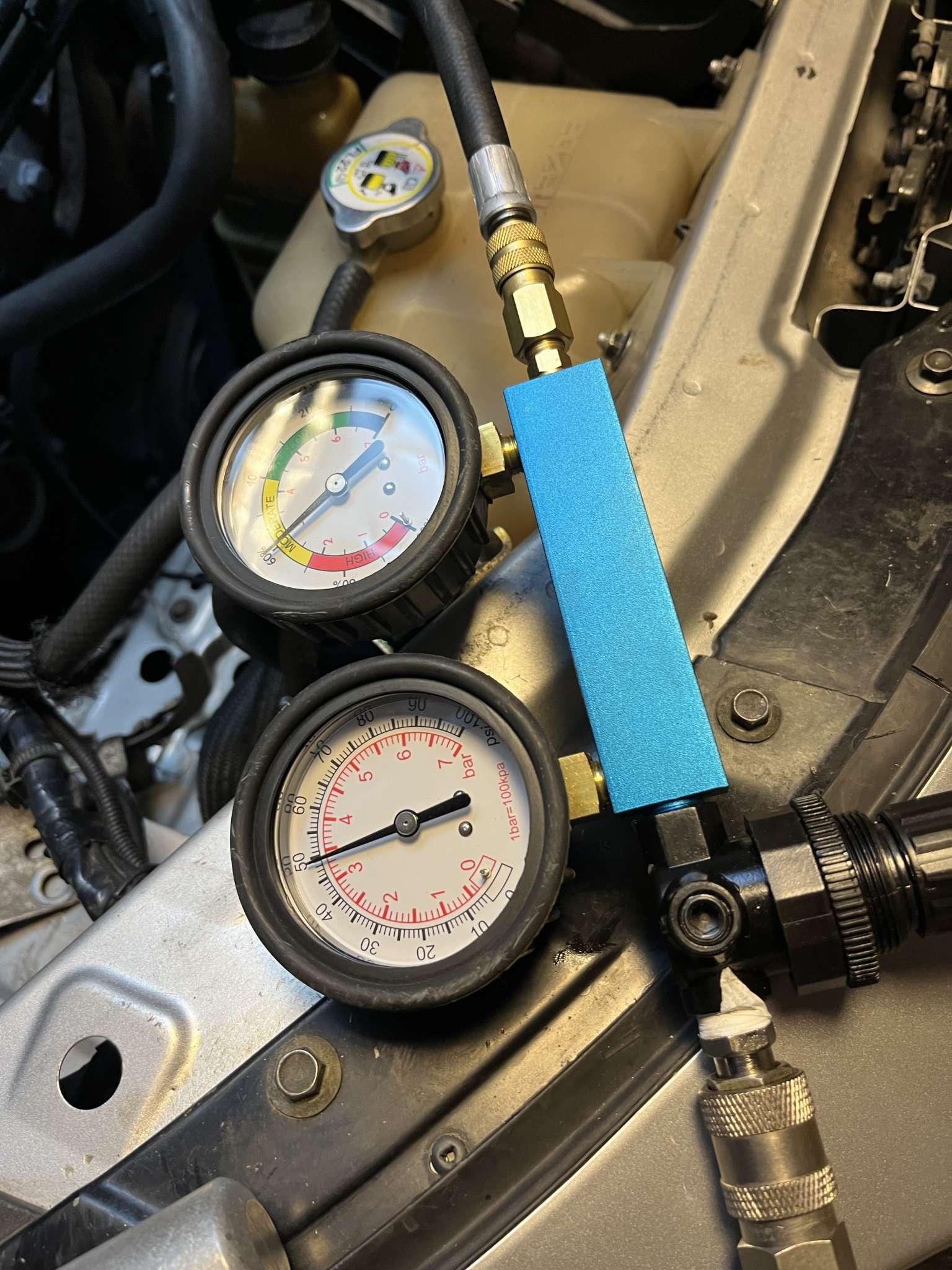 Also swapped out the Esslinger Stg 2. to stock LF-VE for more boost friendly overlap + some extra rpm's in the 1.5 R/S ratio 2.5l.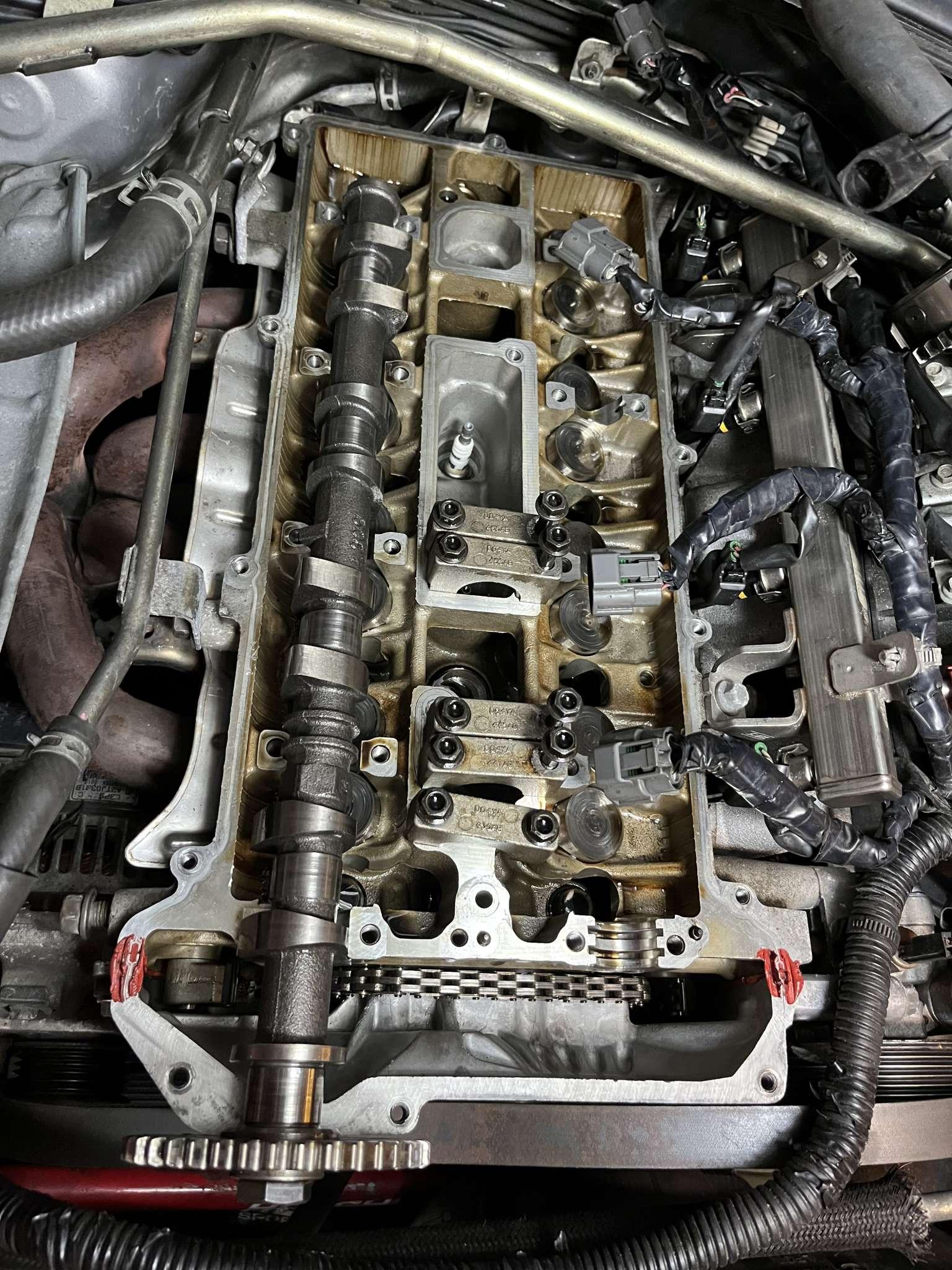 Doing this with the engine in the car and the cams going in with the sprockets on is kind of an involving job.
Relieving the chain tensioner while locking the chain guard, measure and swapping lash caps, aligning cams with the chain, rinse/repeat,
verify cam and crank timing.. and lower back pains.
Much easier with the engine out and the front cover off.
Luckily I have plenty of caps from my MZR graveyard so no downtime.