GV style front lip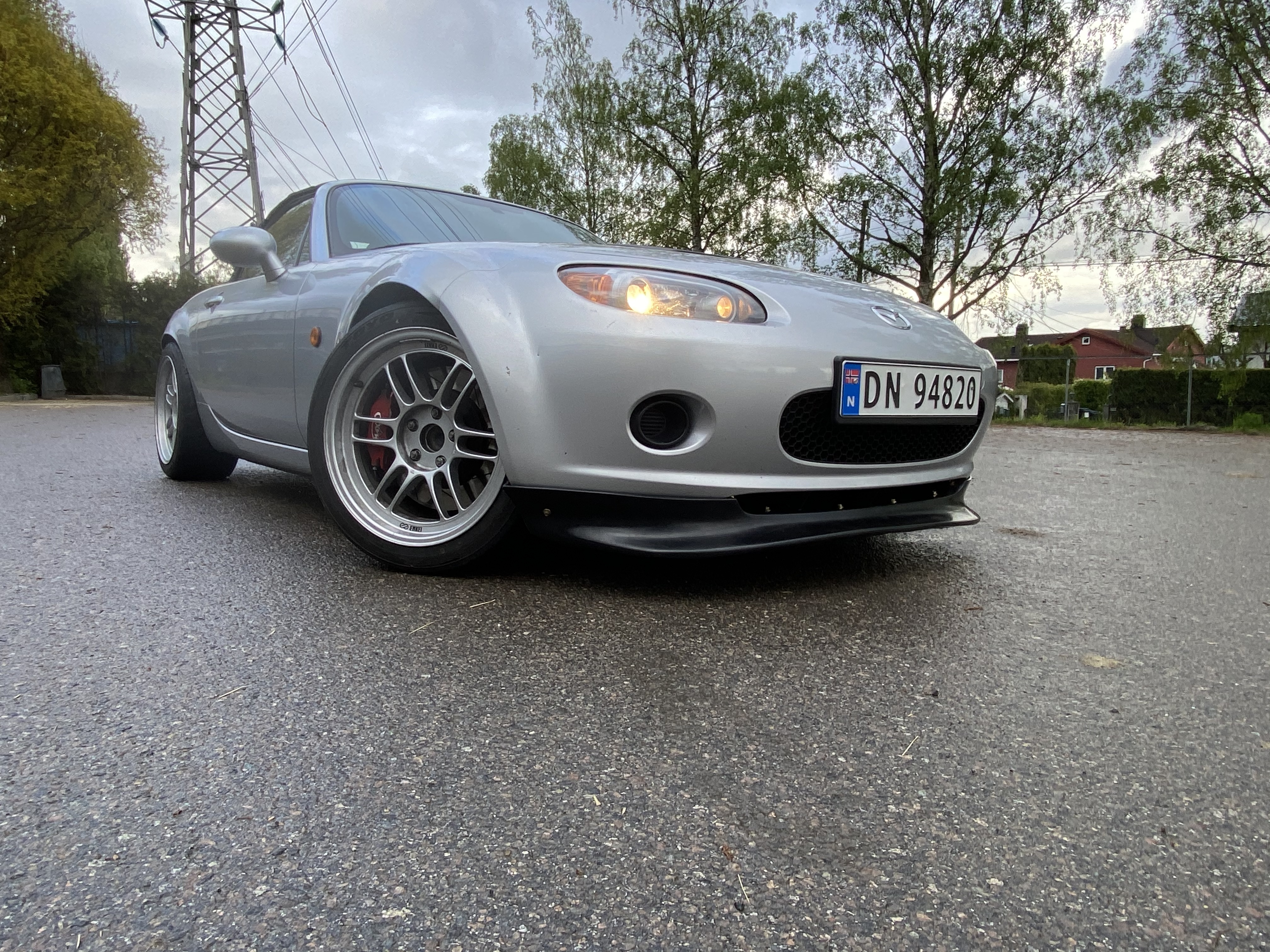 To fill up the gap between my slow moving splitter project and the stock NC front I bought This one from Carbon Miata.
Shipping took ages , but peak Covid when ordered so ok.
Fit was ok'ish. I was not able to mount this straight without bolting it in place fro the side. To clear the tires I had to cut off the ends which wrap around the fenders. The front needs to be taken off to secure the screws in the mouth from the back.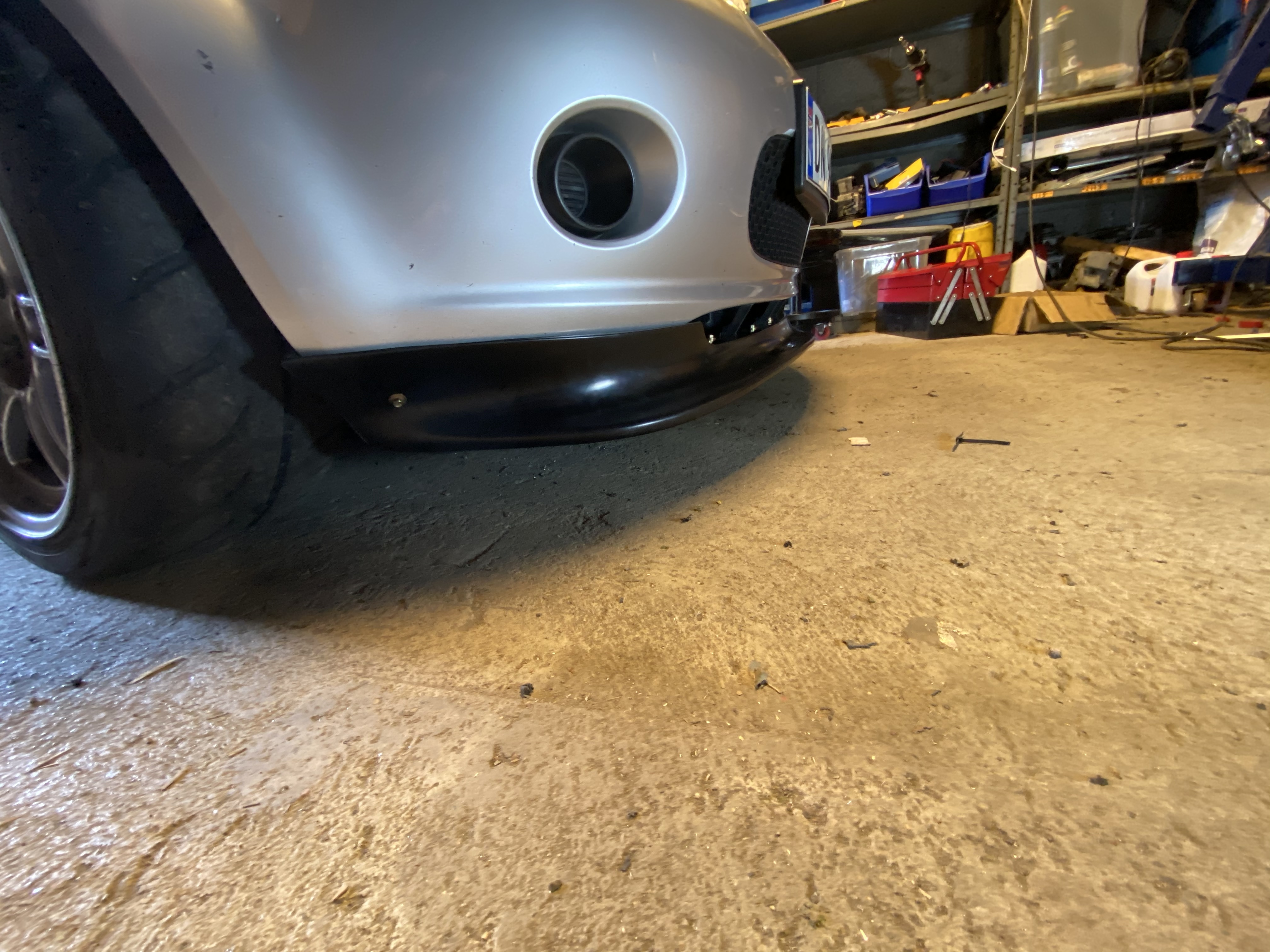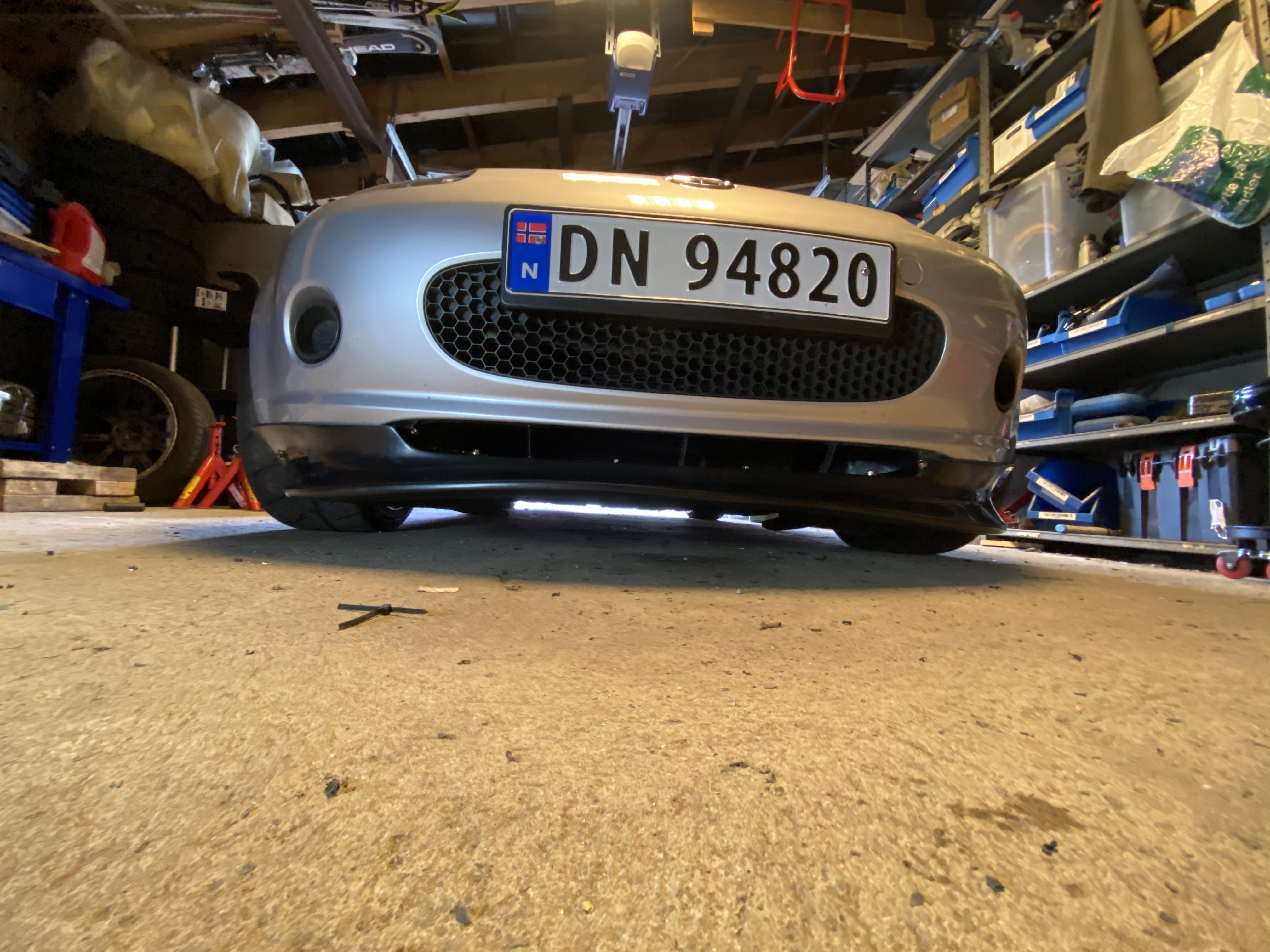 I'm not 100% on the looks. It's kind of narrow and a bit to first gen Miata style for the NC front imho.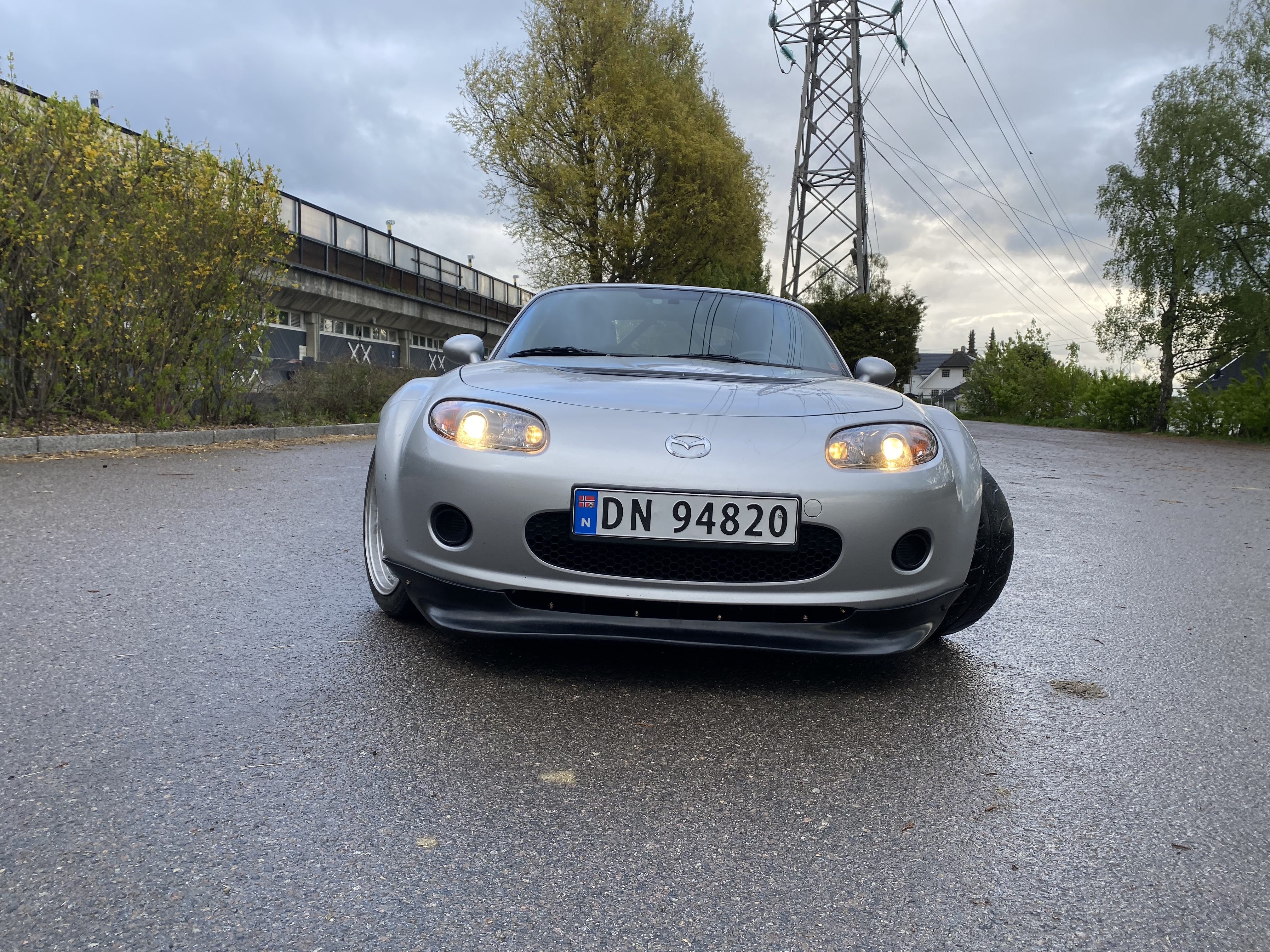 As for function I think it aids cooling more than actual down force since the hight pressure zone on top of the lip can escape into the lower radiator opening. I did not feel any immediate difference on track, but the car is already loose in the rear as is, so more grip in the front might not be noticeable.
For the price though I think it's ok.