Hydra and injectors sold. Needs moar ECU
My Hydra + RC550 injectors are sold to a fellow MX5-Miata.no member. I did the install for him last saturday. The car is now a rocket. Pushing 11-13 psi with most FM Enchilada parts except stock IC. I did several datalogs and the intake charge temp in 20 C ambient just creeped over 40 C . Thats as good as the FM IC but with a lot more flow around the sides and a more free flowing core that is not blocking of air for the condenser and radiator. I'm sure the bigger FM core will heat soak less and perform better on the track but for the street the stock one does the job with the stock turbo.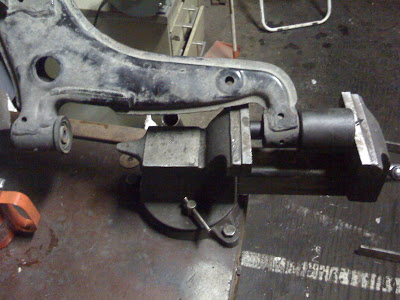 Selling my EMS mid season is kind of stupid but I'm really exited about getting a new EMS to play with. The Hydra did a good job but the interface on the 2.5 was awkward and very cluttered to work with. I also need more inputs and outputs and an boostcontrol option that works.
I had a deal going on a used Motec M400 and dash logger but it turned out to be a M4 which is ancient EMS history.
I'm now trying to decide between a custom AEM V2 install or the Adaptronic. Need to decide fast. I'll probably make a lengthy post with all kinds of nerdy stuff when I do.