Jet Stream ram intake install
As I outlined in this post I want to optimize the intake for better flow and hopefully lower initial IAT measured at the air box.  The stock setup is actually really good but I want the air to have a more direct path into the stock air box by using the Jet Stream ram air intake.
I have never had the front off the car before so that was interesting.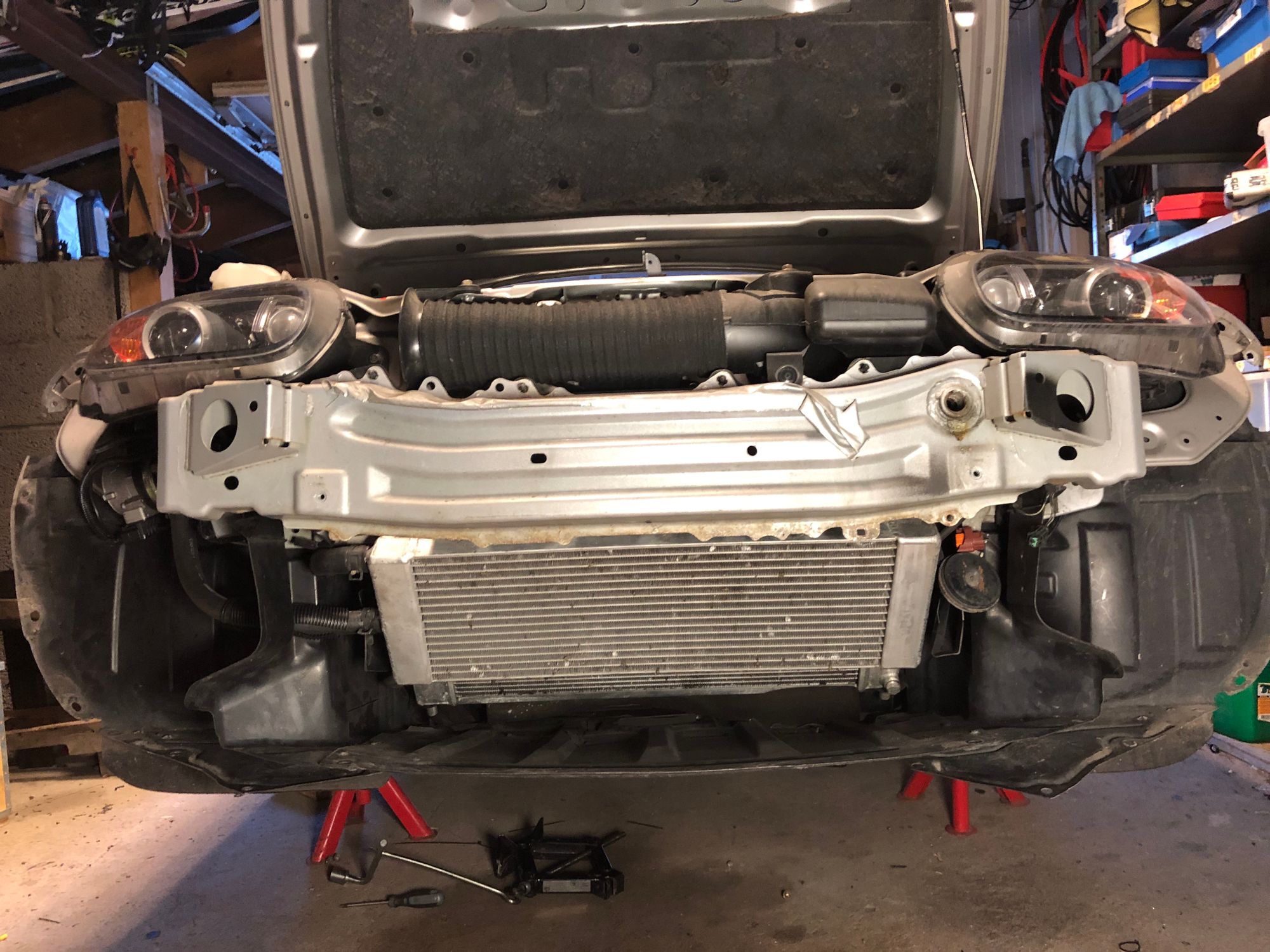 The intake snorkel is 3" with a nice funnel going into some kind of asphalt lined intake tube to suppress intake noise. It sucks air from a square opening above and in front of the radiator which is a pressurized zone when moving. During standstill not so much.  It has a resonance chamber to further suppress sound.
The air box inlet is oval but has an even larger cross section than 3", so it should have very little pressure drop in front of the filter if any.
Test fitting the intake.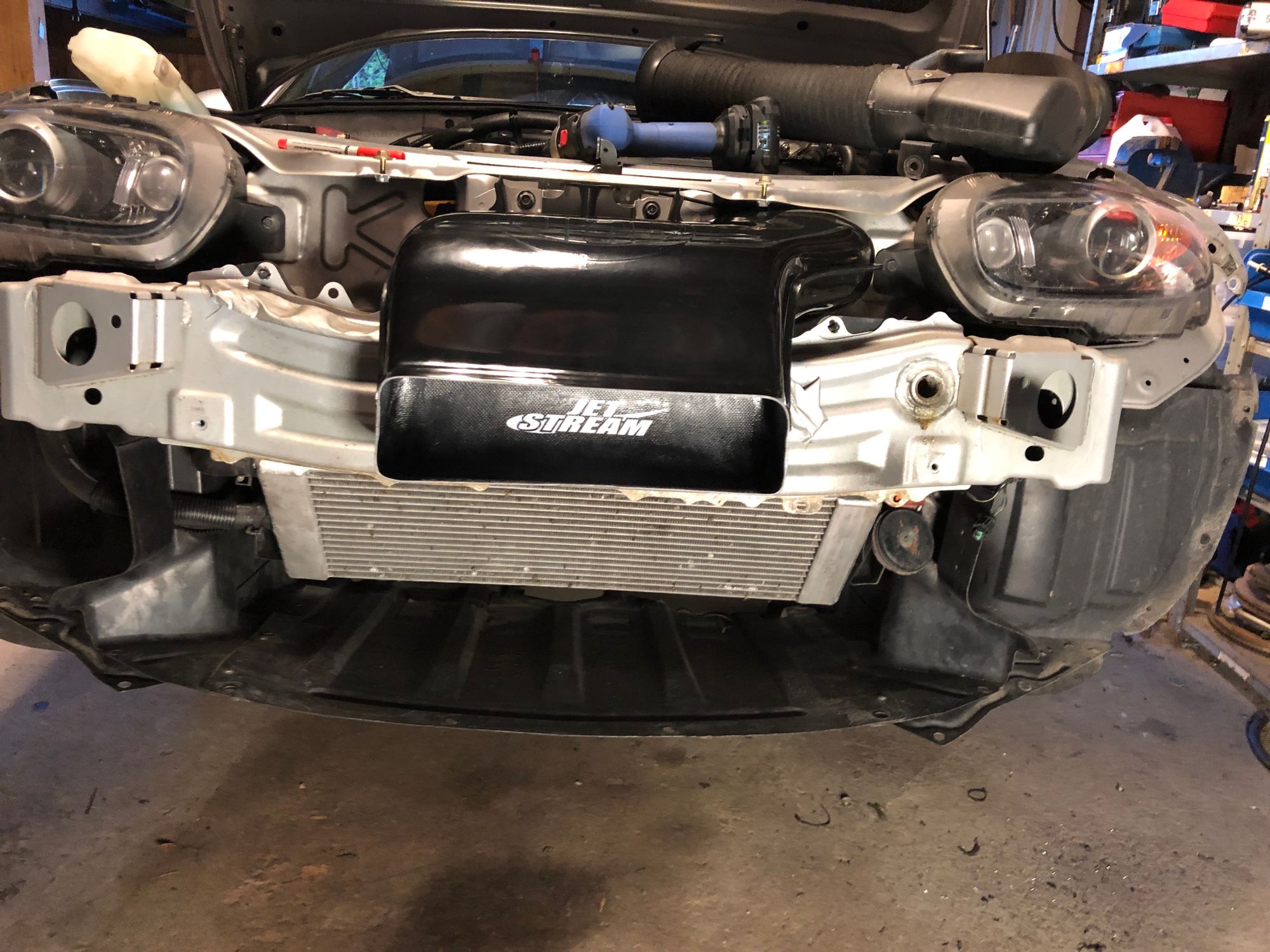 Fitment was spot on. Lined up perfectly with existing holes in the crash beam and a tight fit to the air box.
Since the intake was made for a NC2 I was happy to see that the intake inlet ends up in the middle of the license plate holder like I had hoped for. Lots of cutting and measuring later: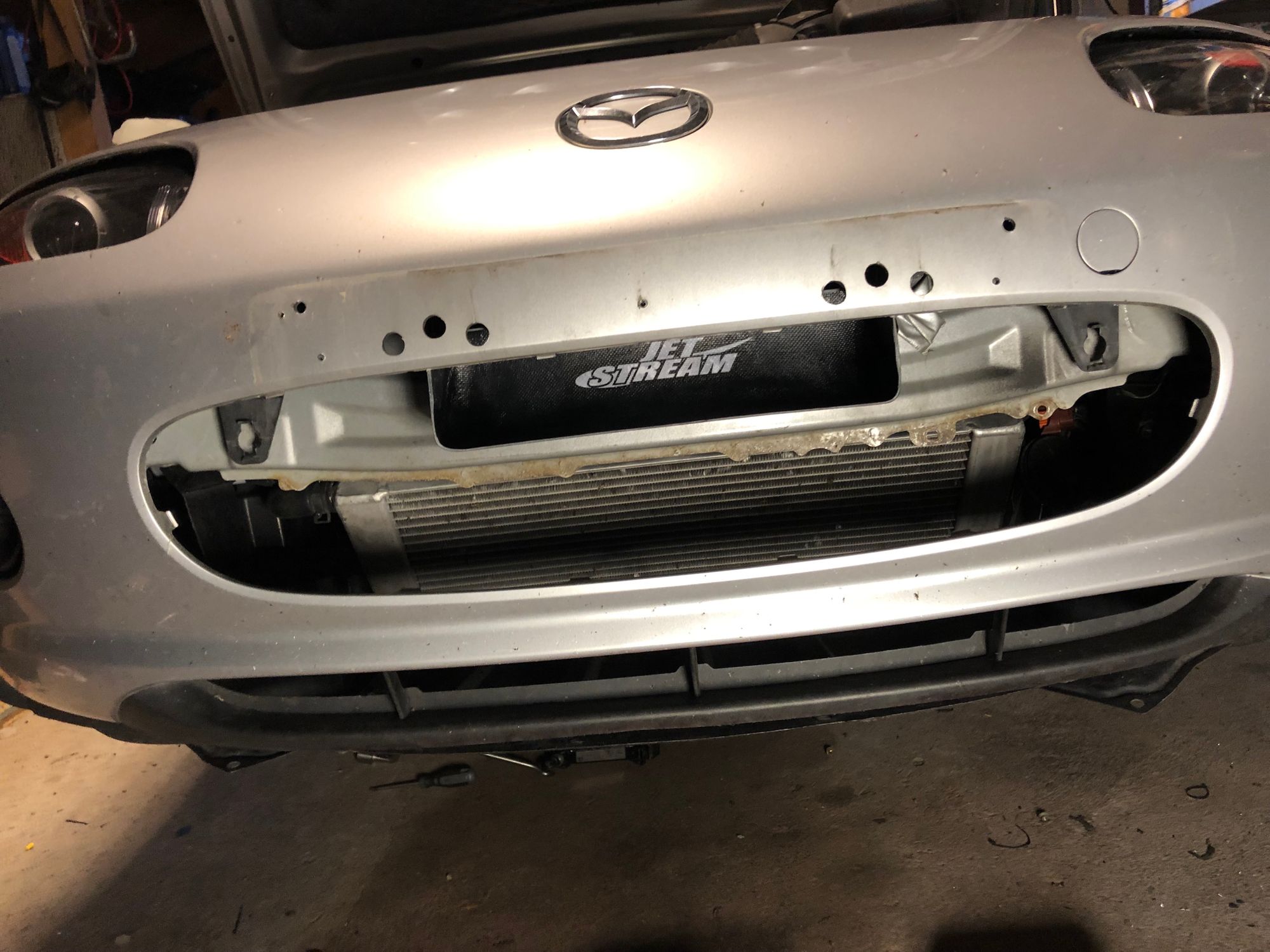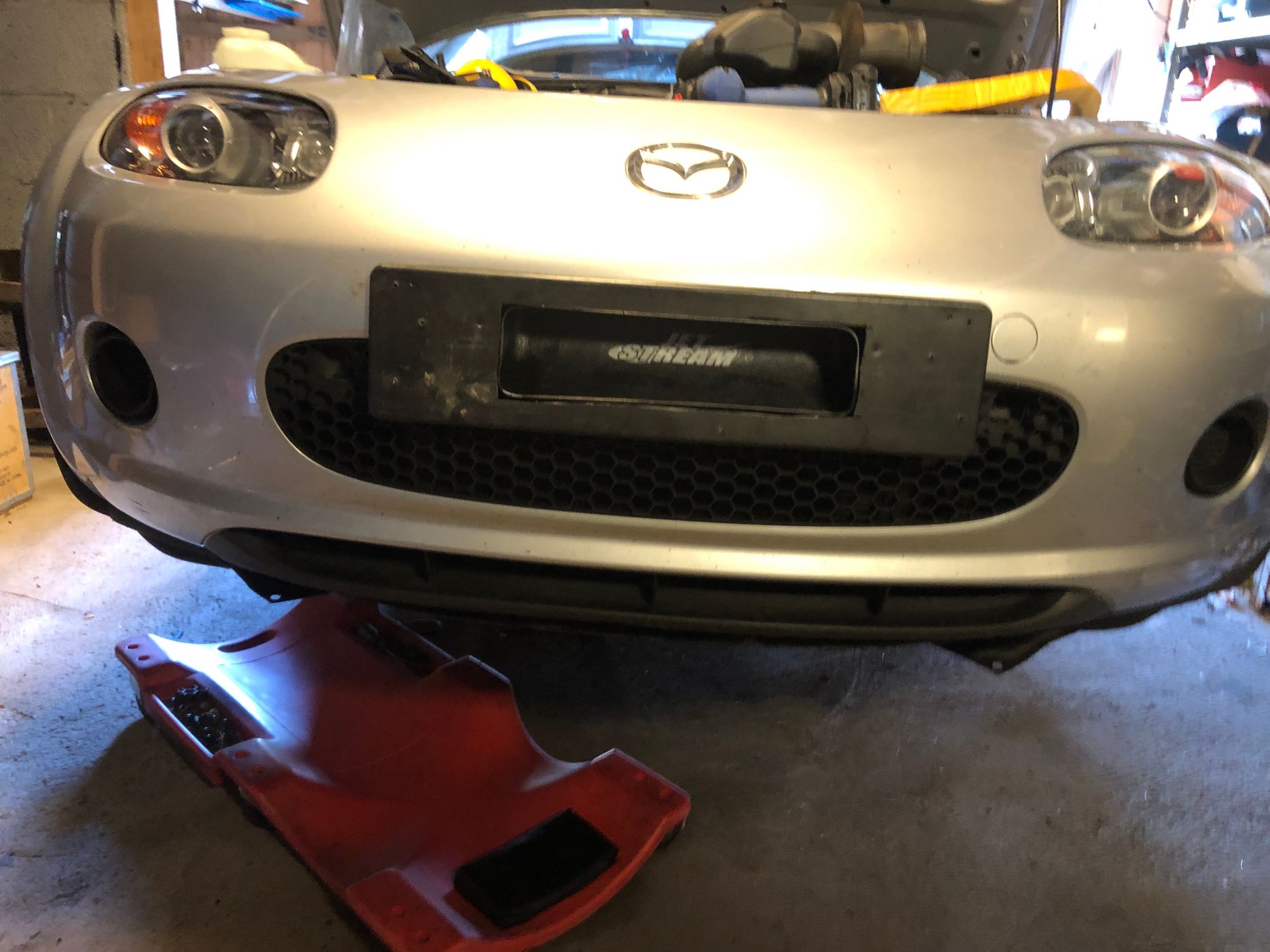 I did not feel that bad cutting in the front when I saw how many holes that was already there. This is how the EU cars come from the factory. I count 11 holes for that stupid licence plate holder.
So what's the deal with having the air inlet behind the license plate ?…
Because I'll only run it like this on the track. This might cause a riot in Jet Stream HQ, but I made some modifications to the box: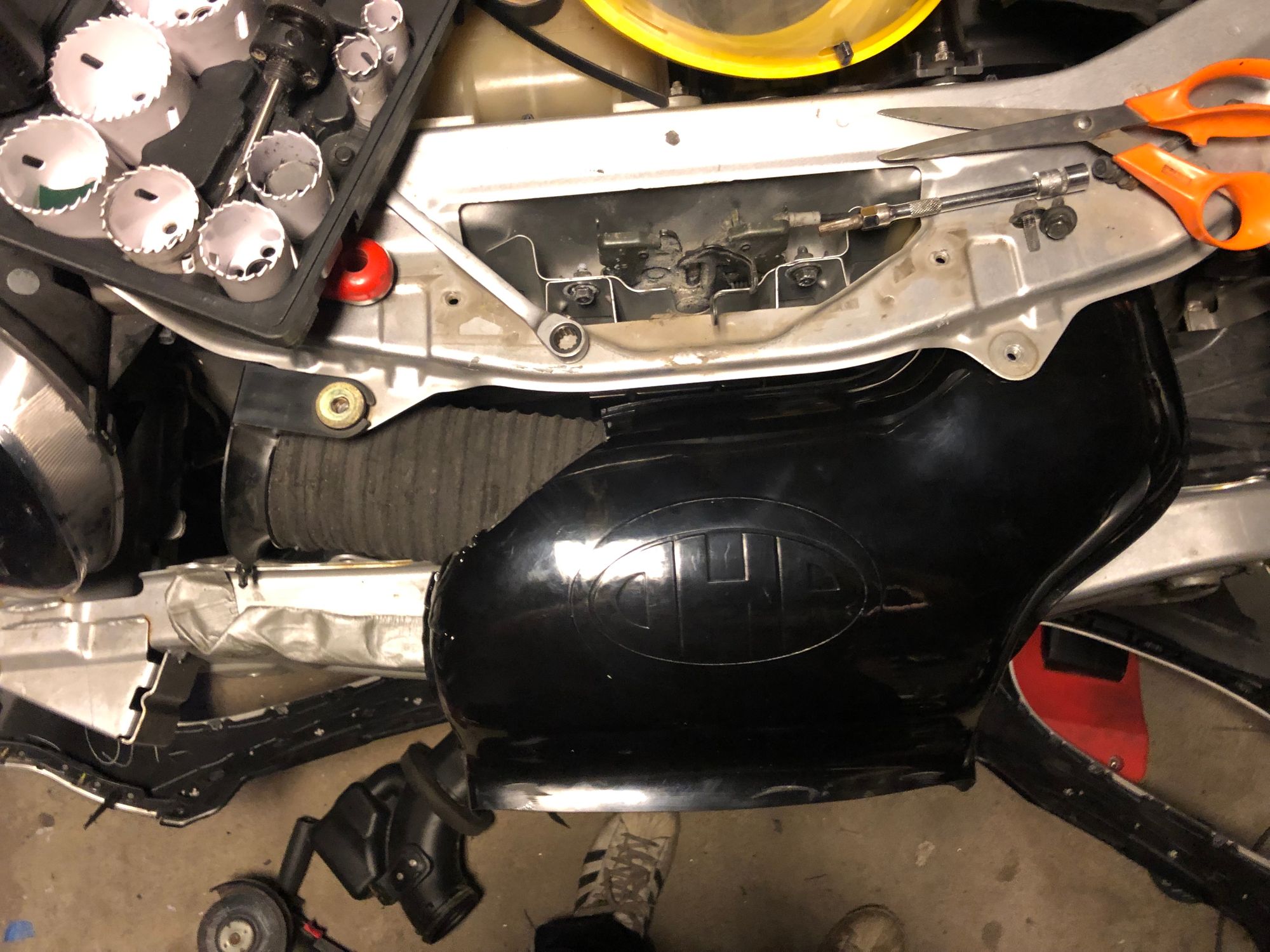 So it now has dual inlets. The tube is cut to follow the opening on the inside. I later used silicon to get it air tight. Will it ruin the ram air effect ? Nah.. Hopefully there is higher pressure on the front facing larger area opening than the OEM intake tube, so potentially hotter air from the rad opening will not do much.  Flow might be a bit hampered but I tried making the intersection as smooth as possible.
I'm a bit anxious about the sound. It's ok if its louder but hopefully not drone/boomy during cruise or highway speeds.
Next up is the 76mm Chrysler DBW. Goal is to have a full 3" intake path into the manifold. Not tested yet as I'm currently working on the DBW where the only missing piece is a 3" 60 deg black silicon bend which is in the mail.