2.5l Install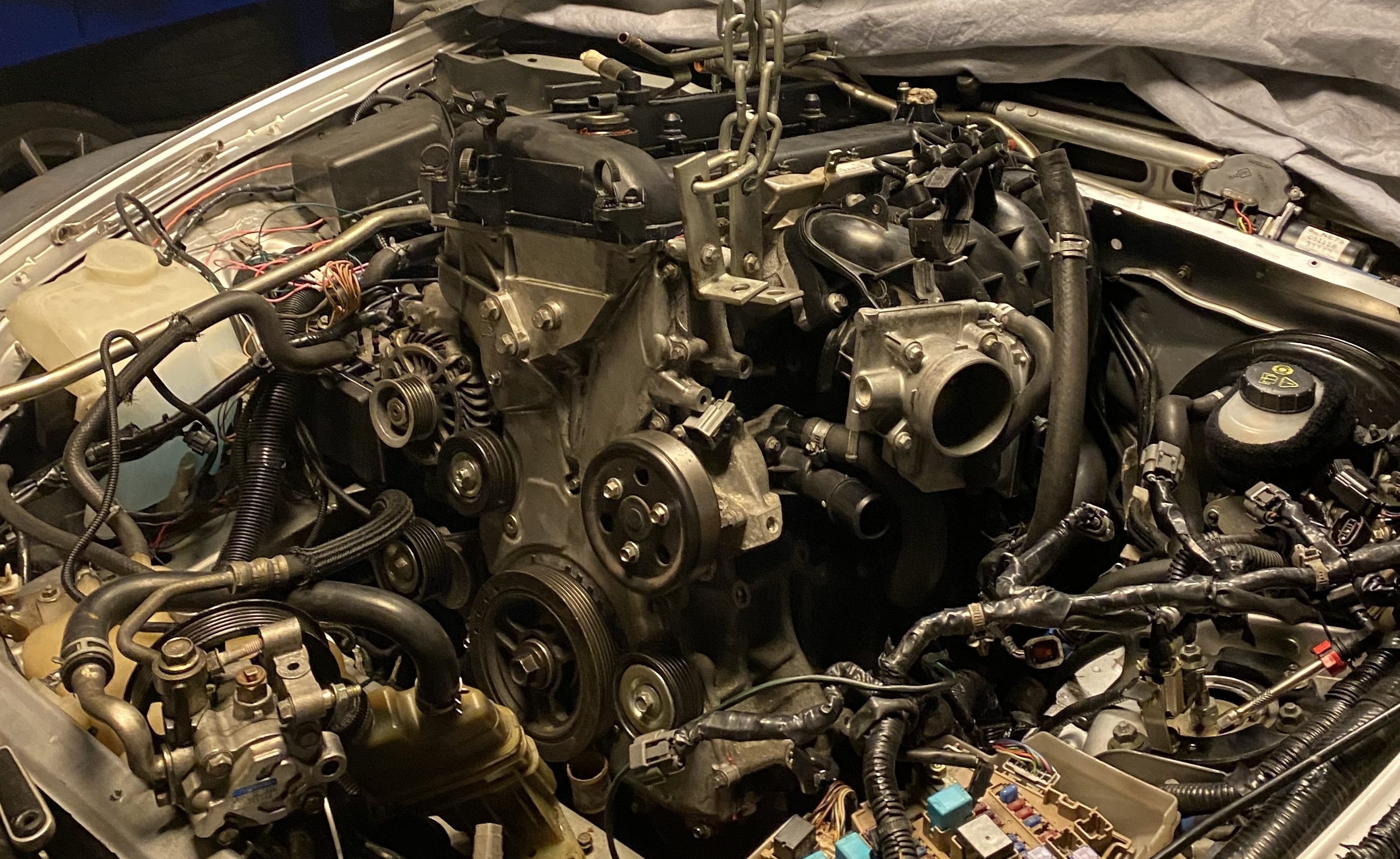 I got the used L5 installed in the car back in april just in time for the trackday season and the bi annual vehicle inspection here in Norway. It's pretty convenient that the stock NC 1.8 ECU and injectors manages to run the L5 and pass inspection with flying colors. Even without VCT control. It goes lean flooring it above 3500 so I said to the shop that "I think the fuel pump is going bad so don't beat on it". 0.2 % CO on the sniffer !
Install was straight forward since I had the front cover and lowered mount from my previous L5 (thanks for the machining IND! )
First step was stripping down the Mazda6 Sport parts. I was hoping to use the injectors if by a miracle it would scale perfectly with the 1.8 ecu. I did not. Head looked ok. Seems like this engine has followed normal service intervals.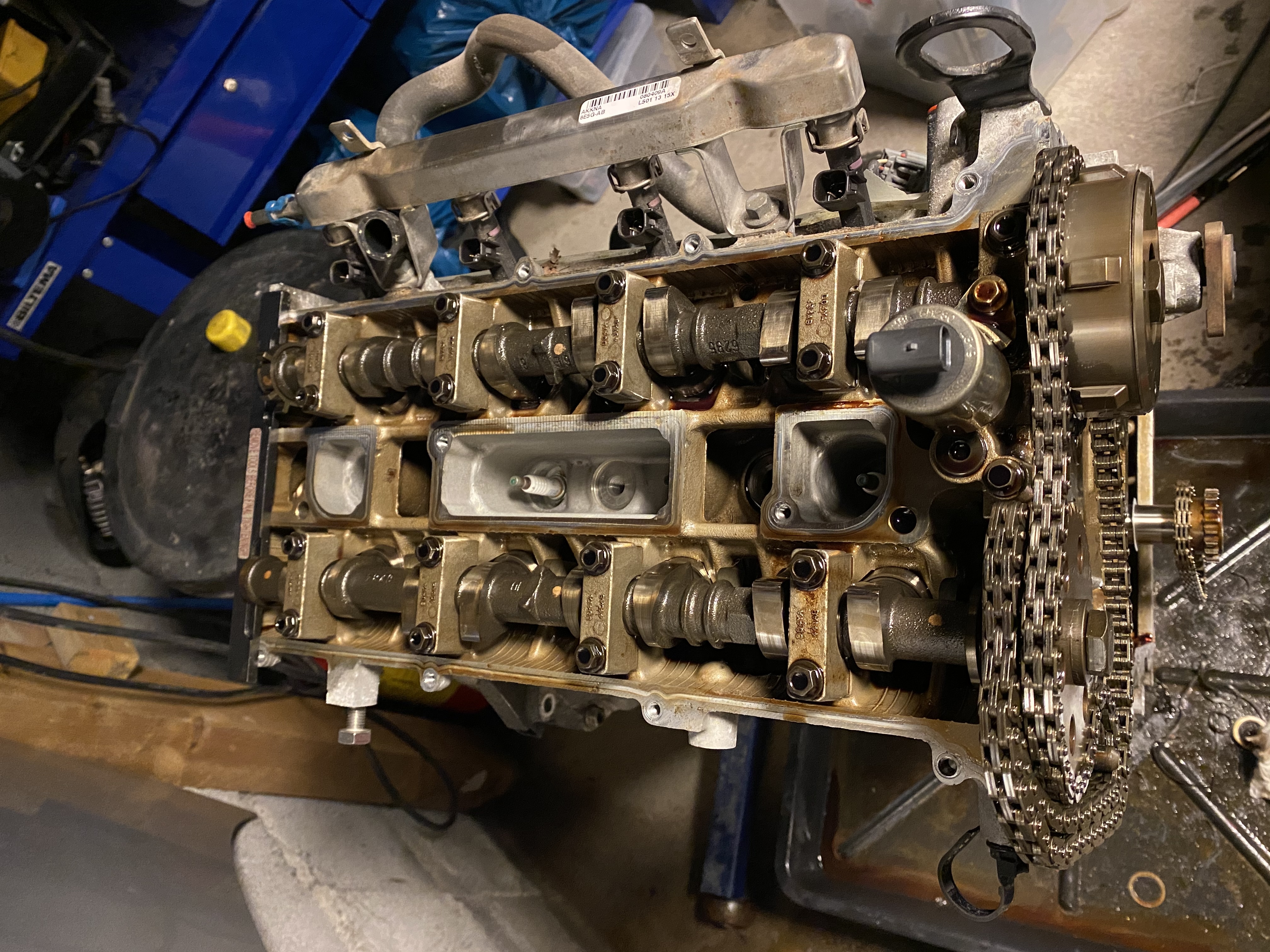 FWD oil pan and balancer shaft.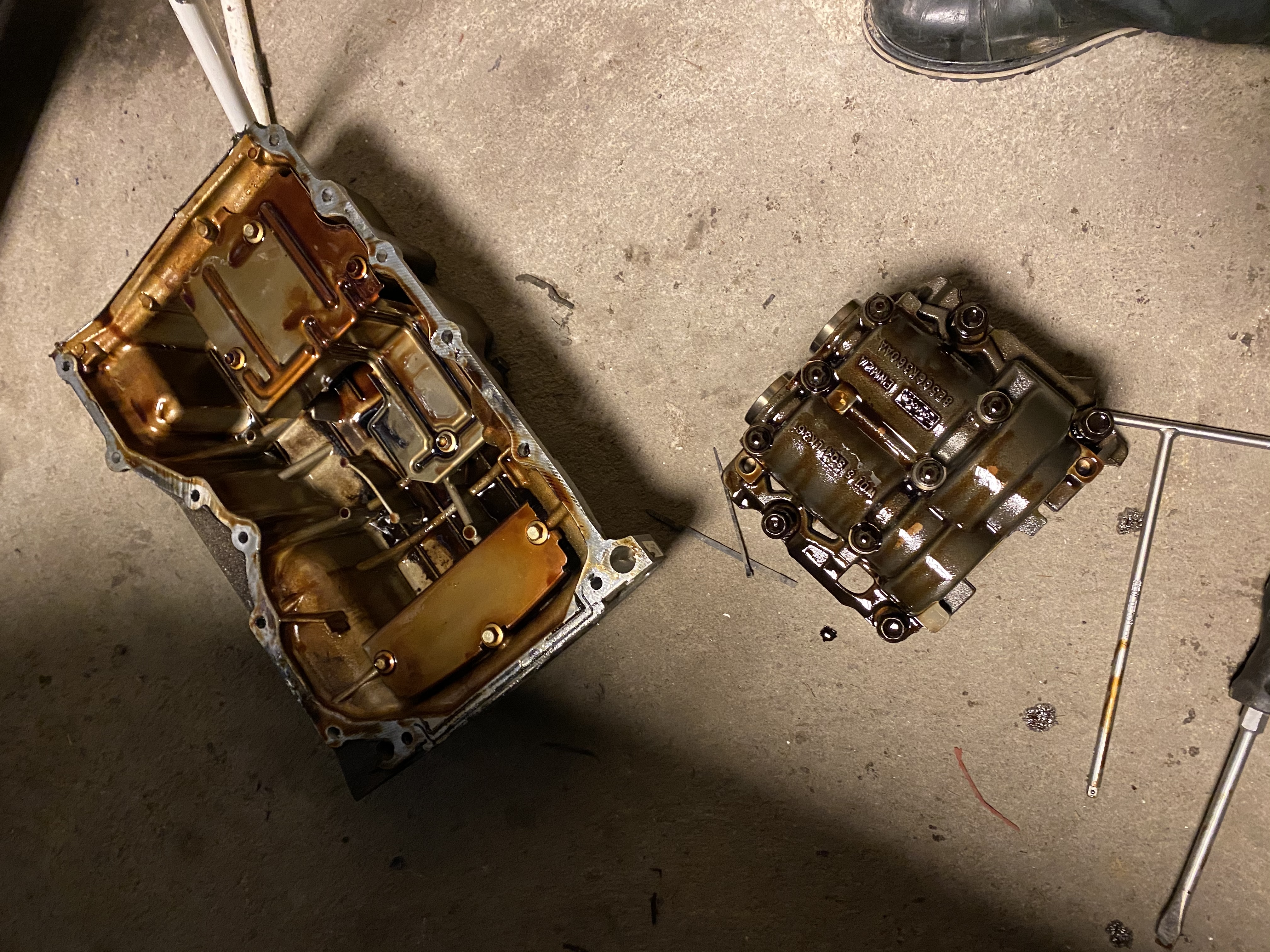 New diamond friction washers for pulley and crank gear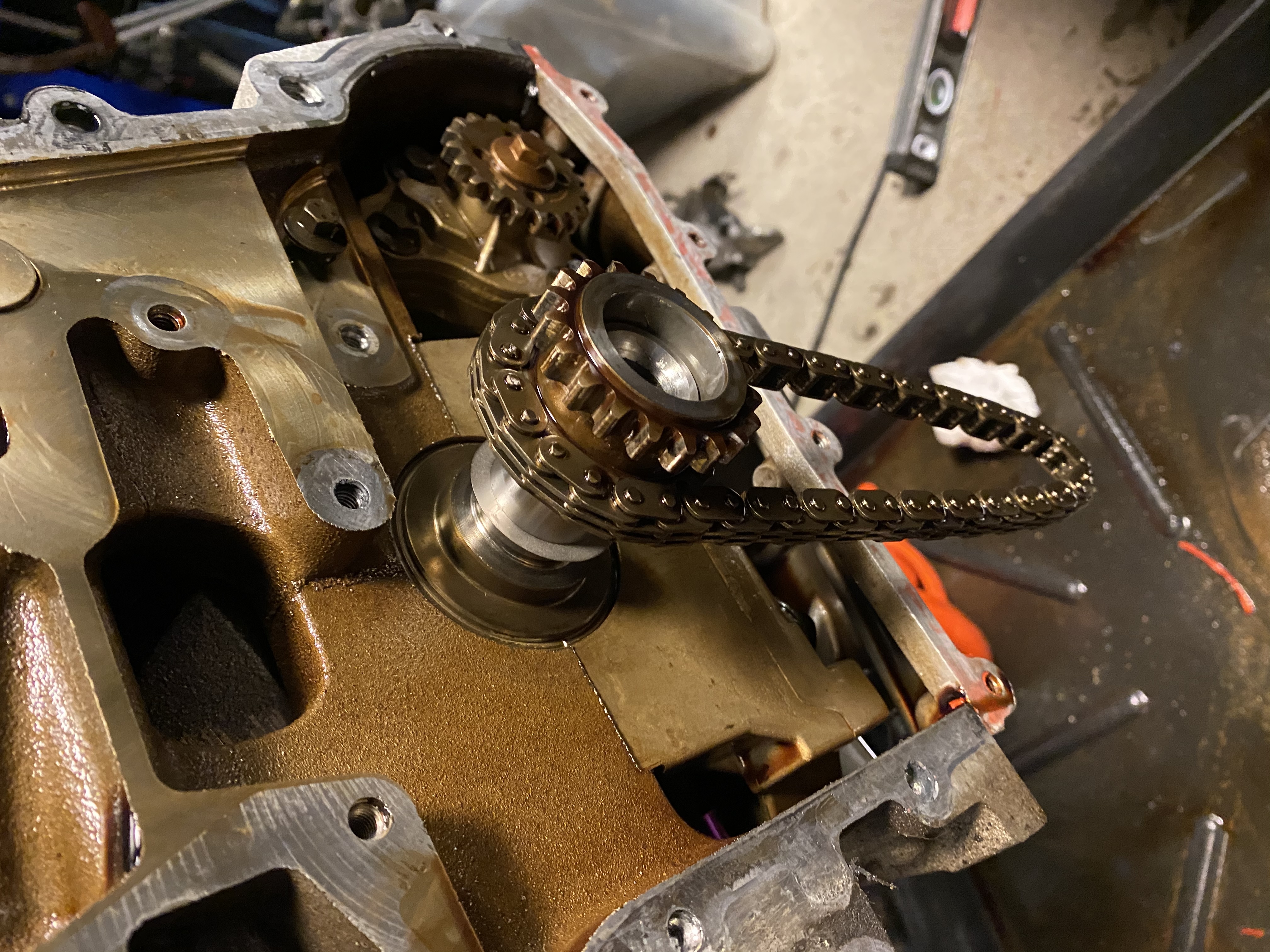 Dressing her up.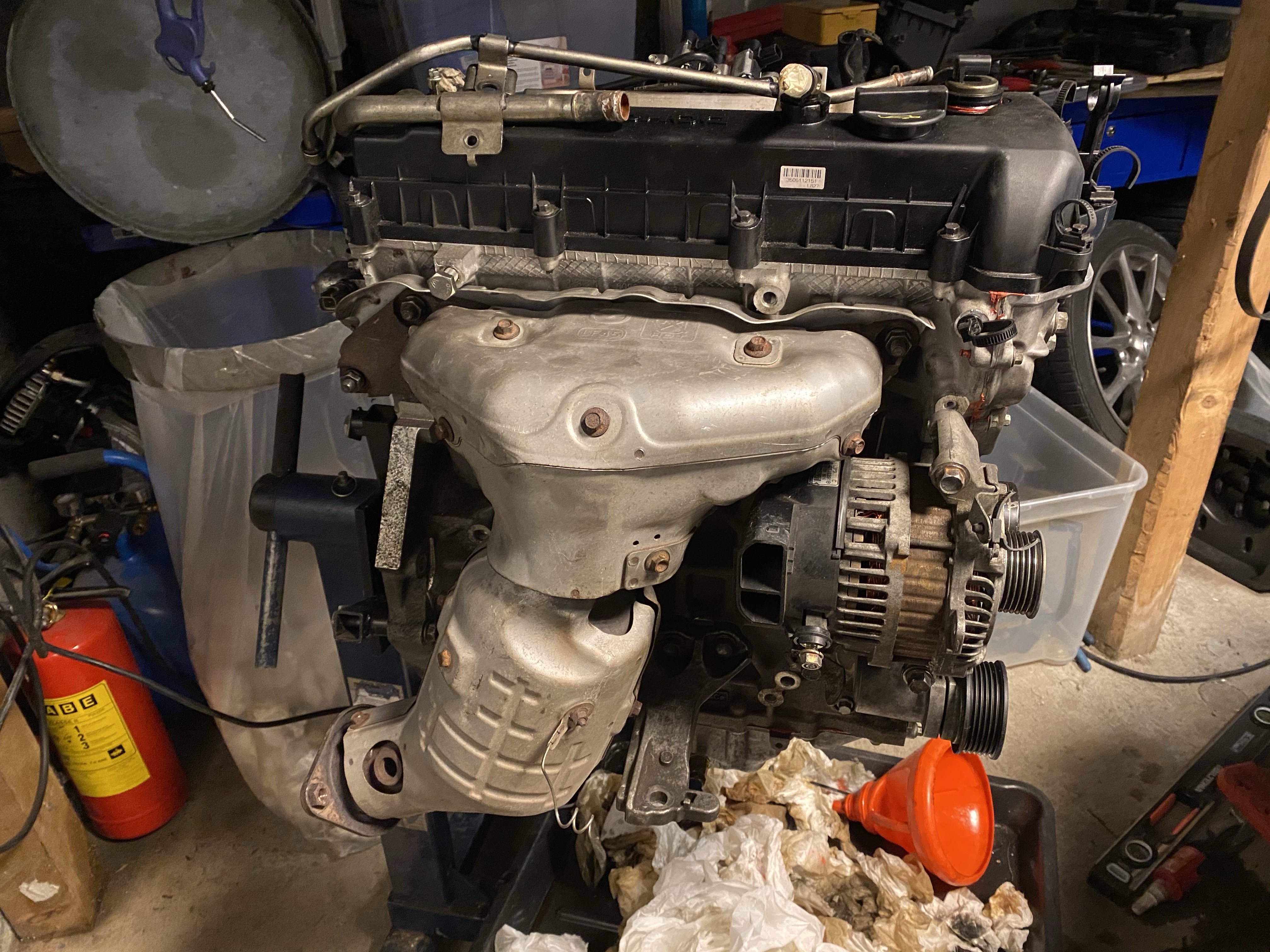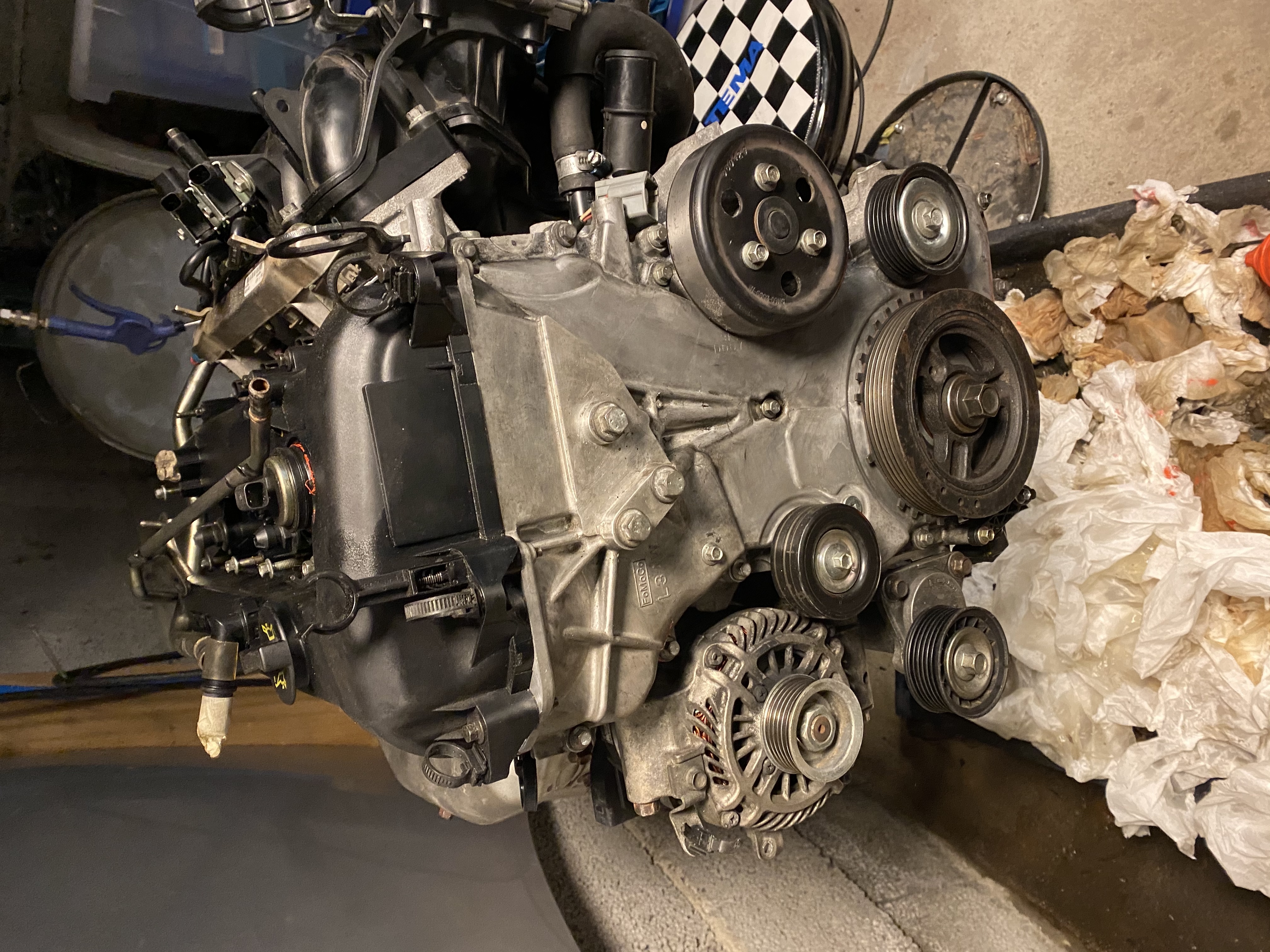 2.5l head has bigger inlet port openings. Quite a lot of meat in the NC inner intake manifold not covered by the Locktite 510 gasket sealant. Contemplated grinding off, but I did not see any difference when I did the same on the FMSC. If anything I would think removing the butterflies would have larger impact if any.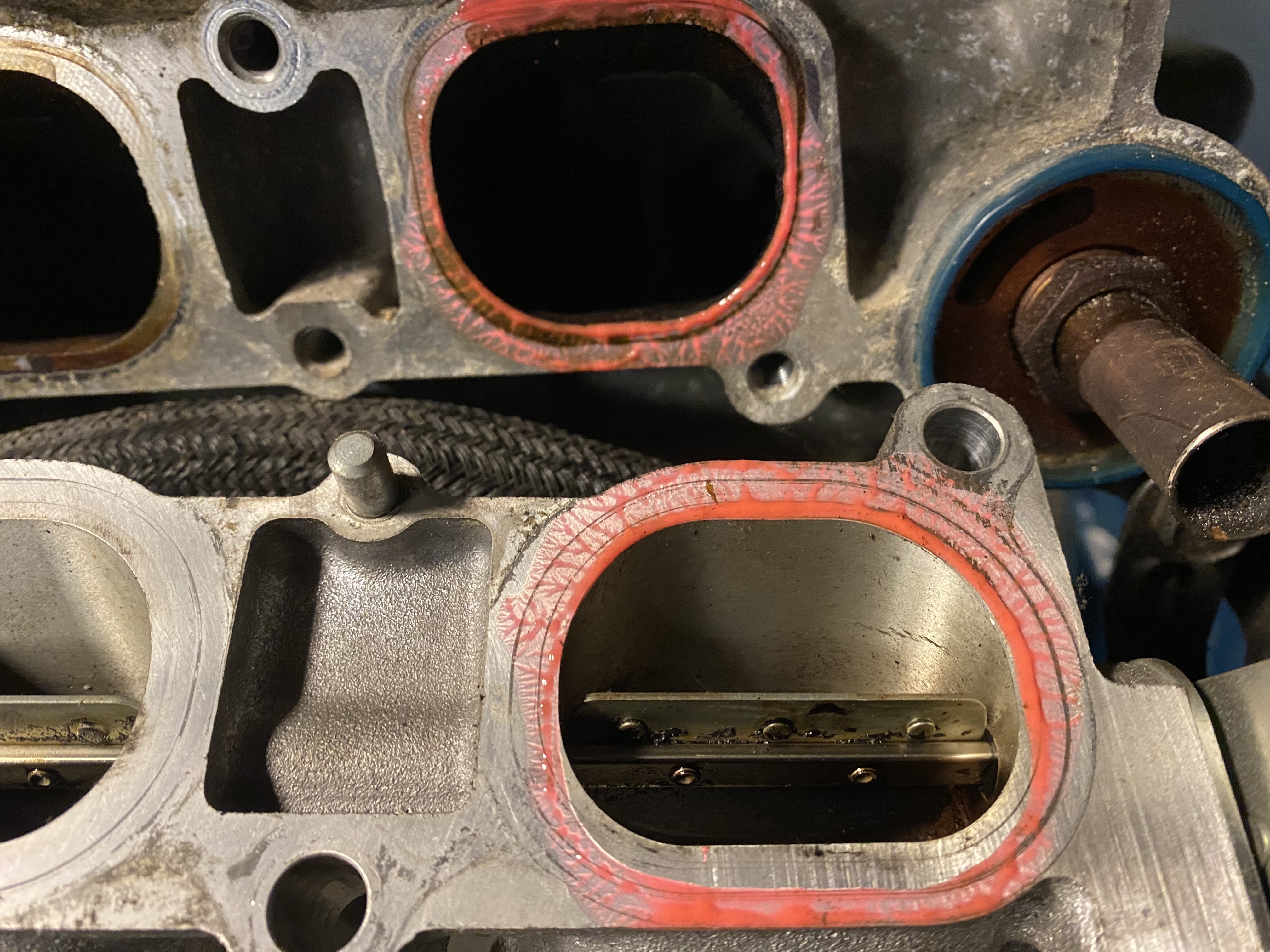 Installed from the top as usual. Also a lot easier without the FMSC.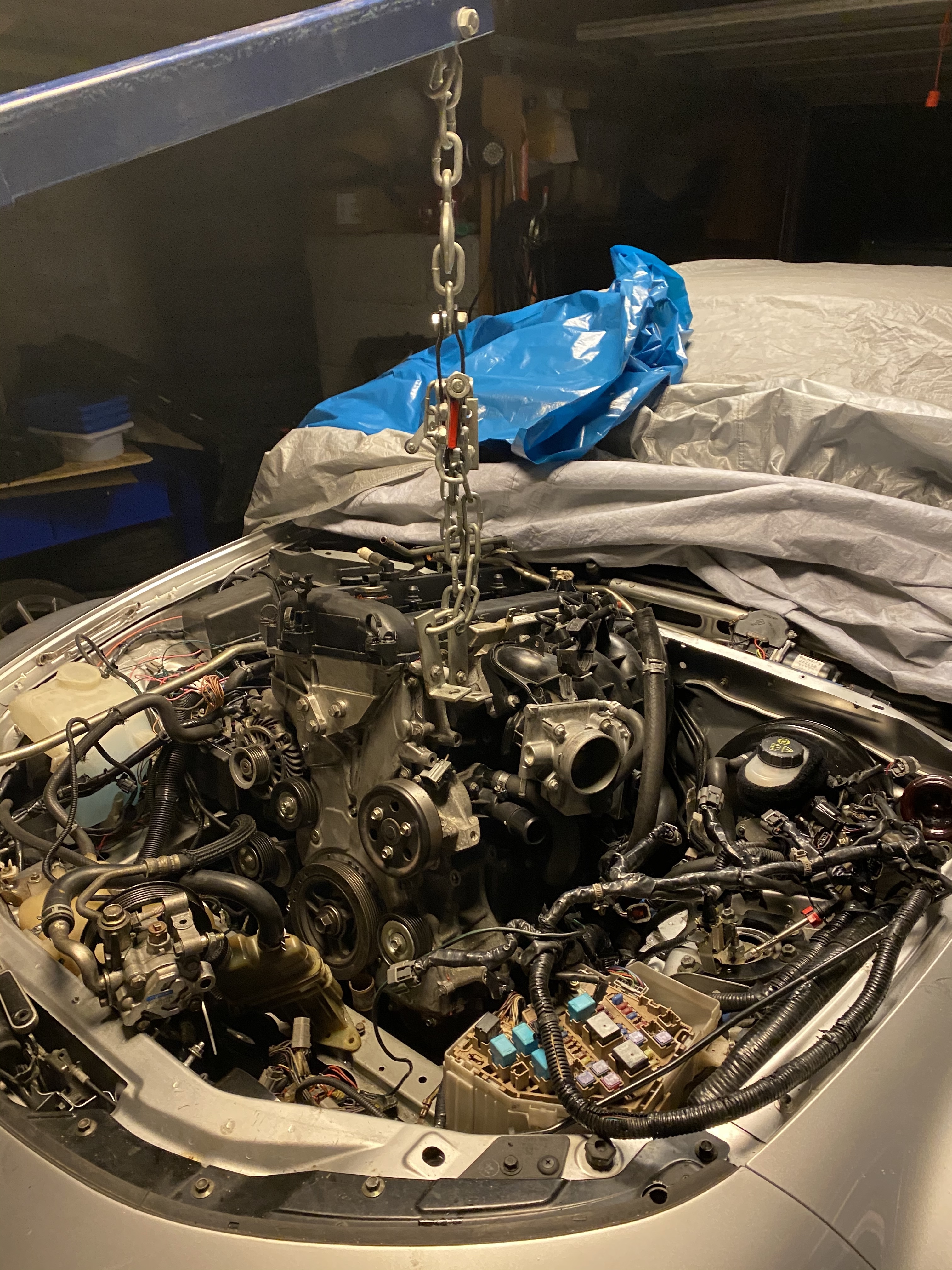 Replaced the throwout bearing that has seen better days.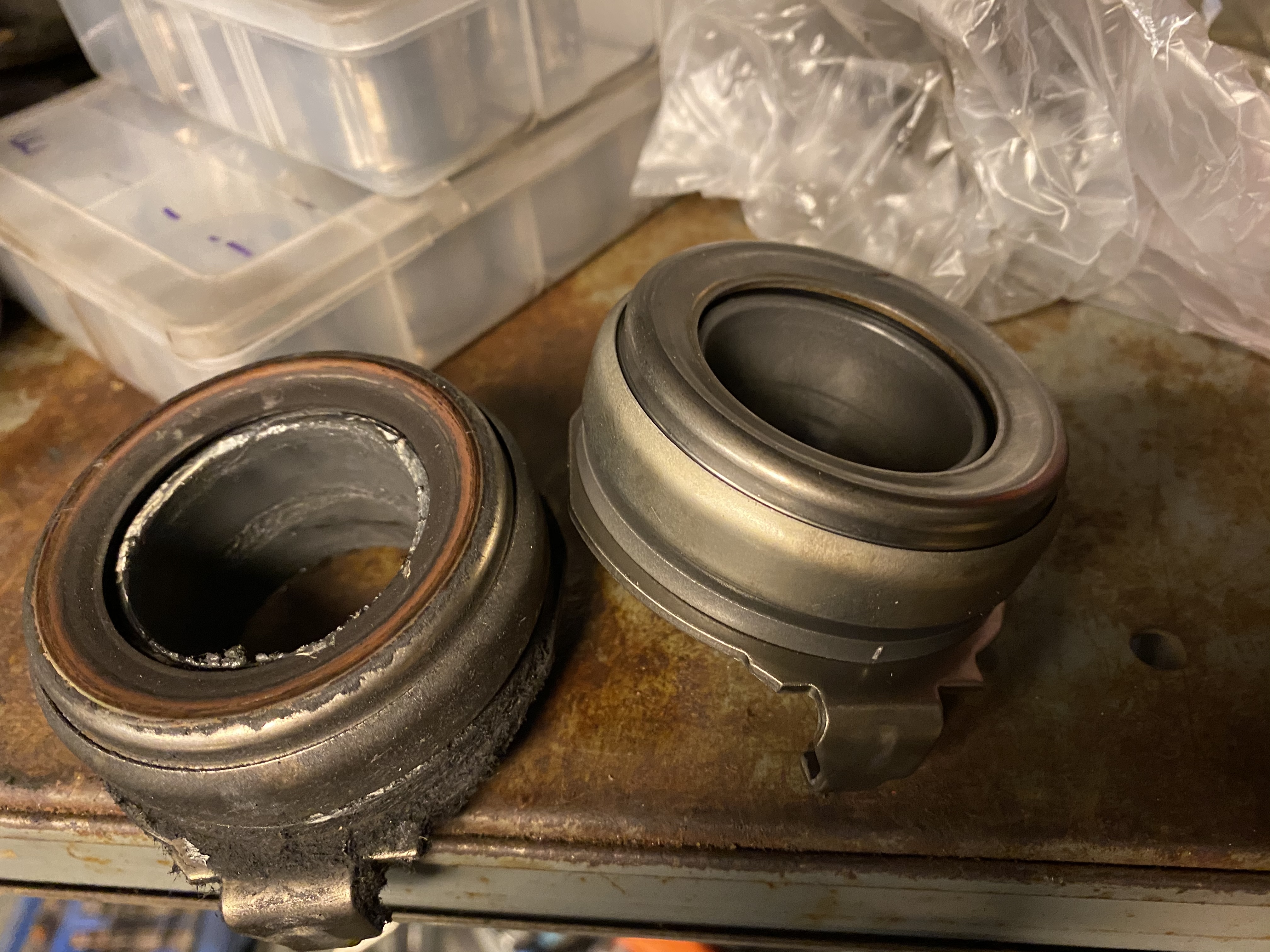 "Yes sir! All original 1.8 engine."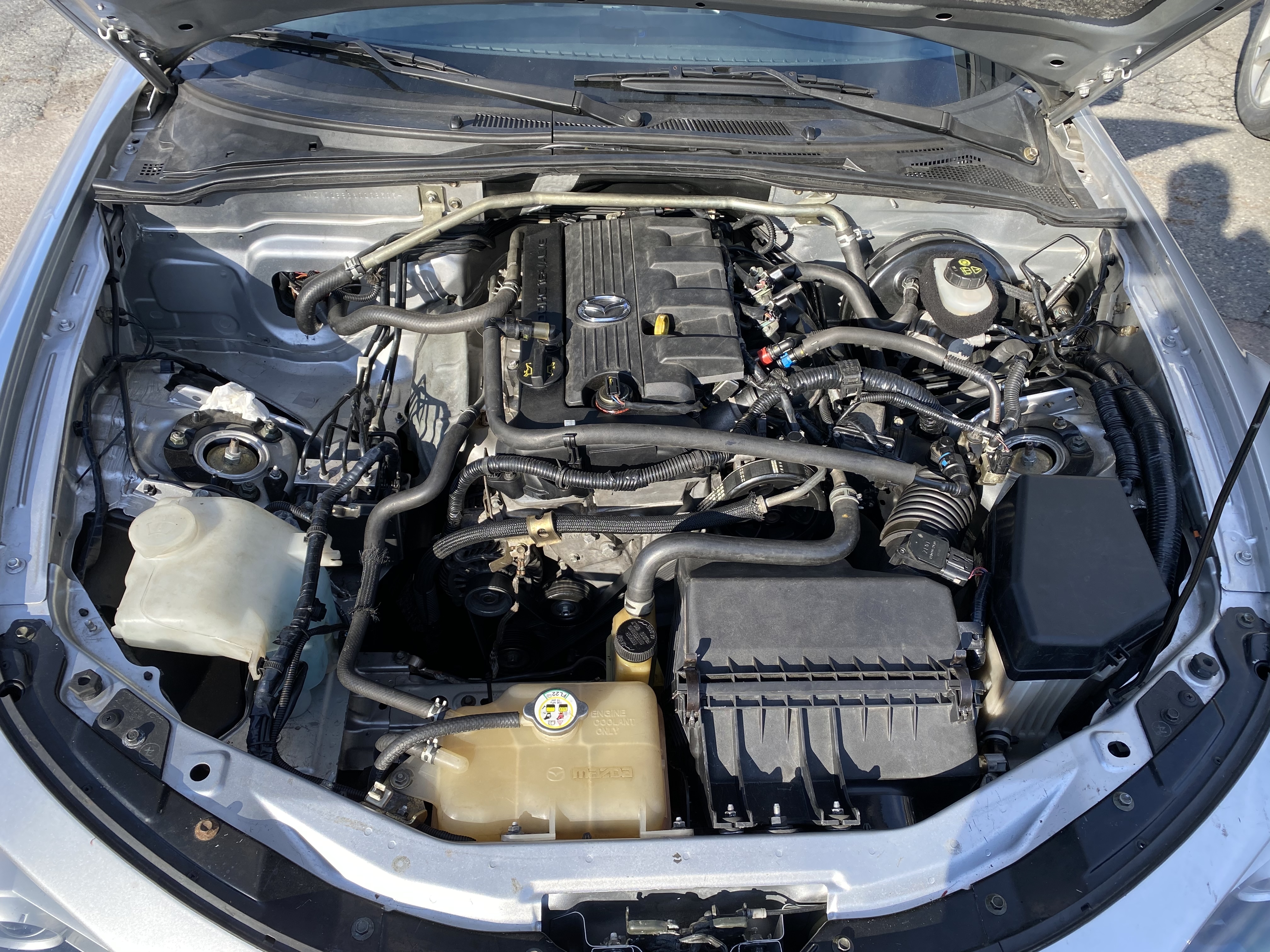 After inspection I reinstalled the AEM using my "harness conversion kit"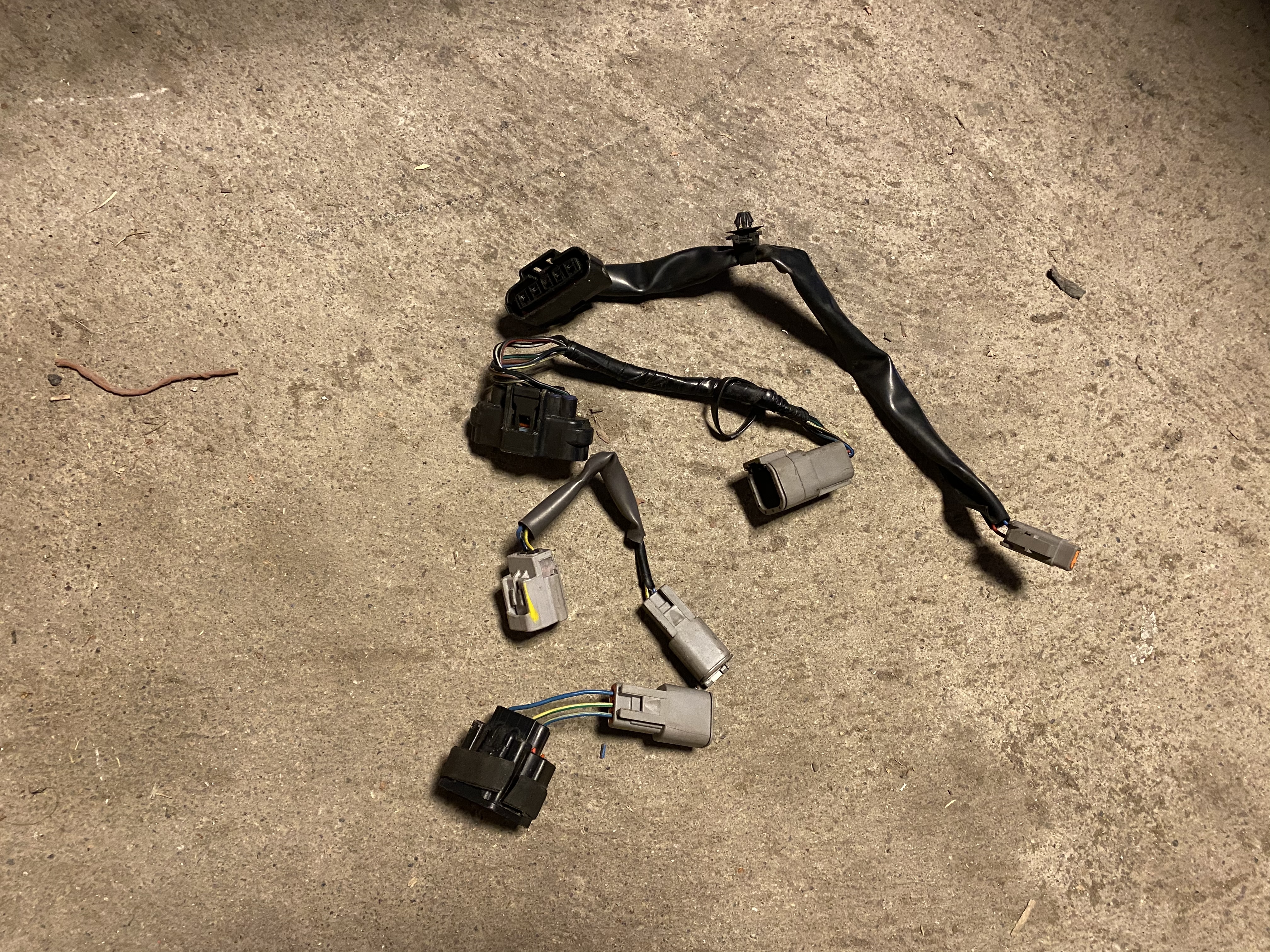 Since every CFM counts i butchered a spare MAF to only include the IAT: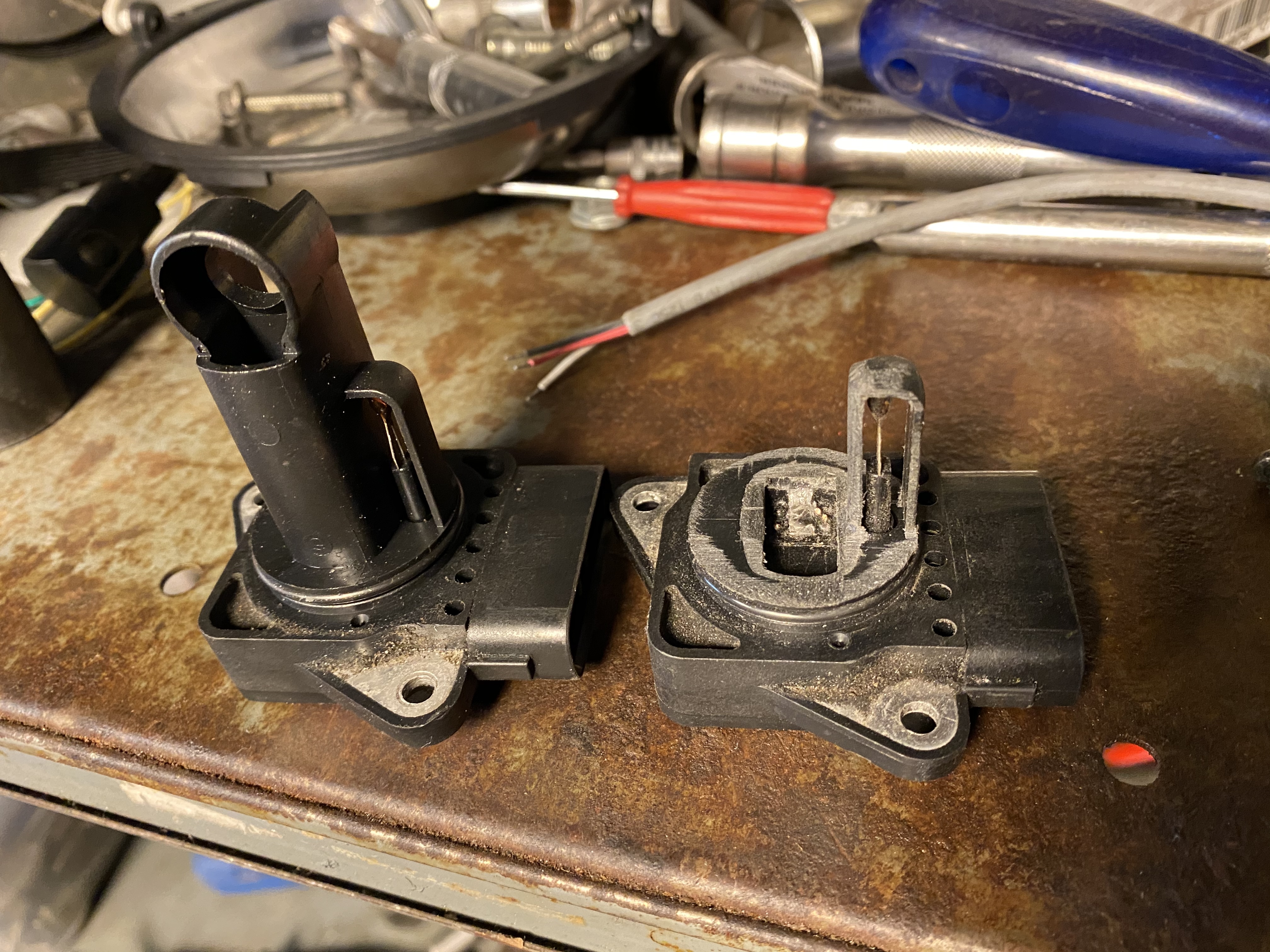 During tuning I found out that the IMRC(?) actuator was stuck but managed to pop it back in place by using the mighty Mityvac tool: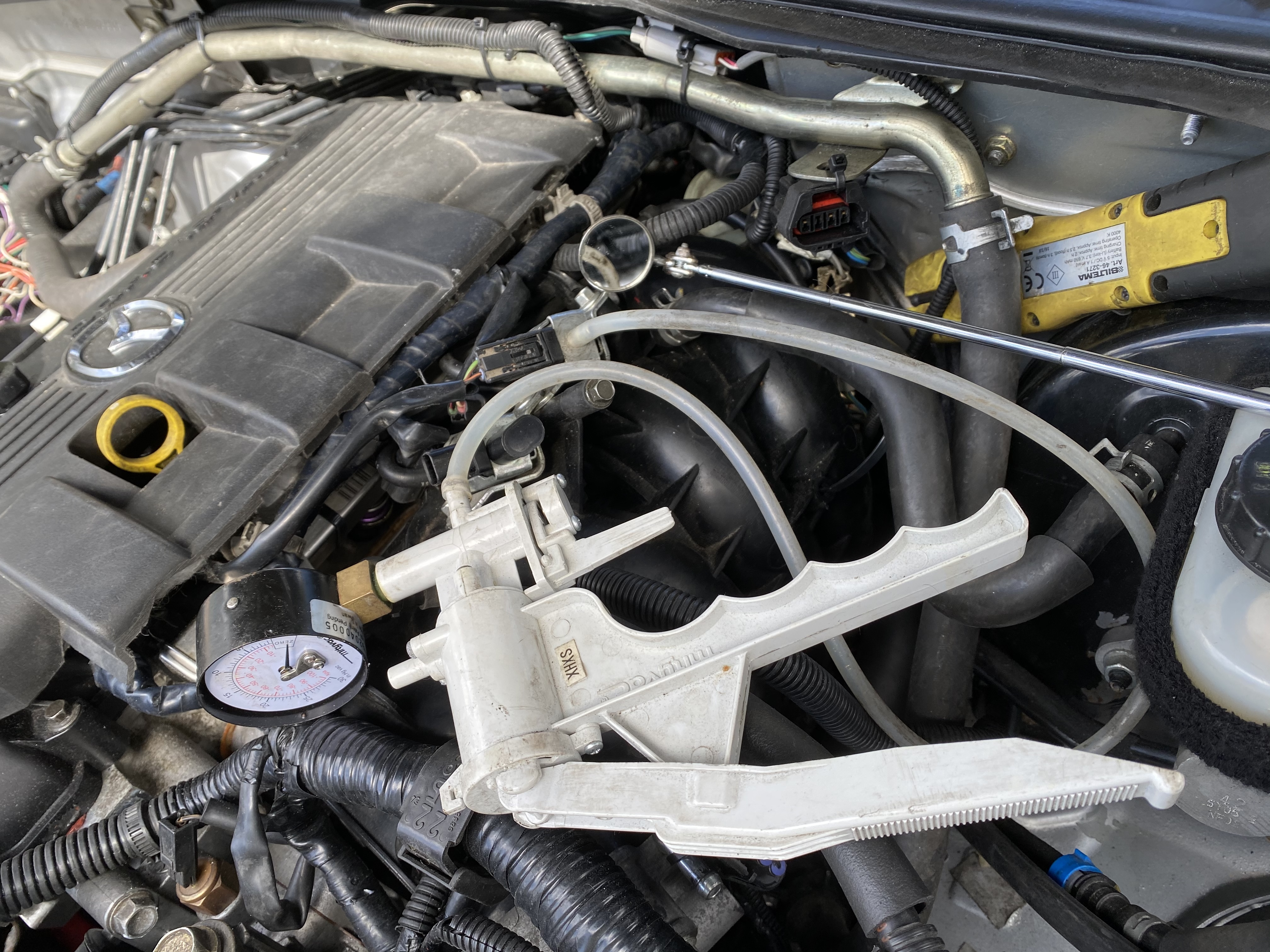 At the time of writing I have done two track days and havent touched the engine since install. (except a oil change). Seems solid and understressed, but the loss of torque after 6K is hard to get used to.